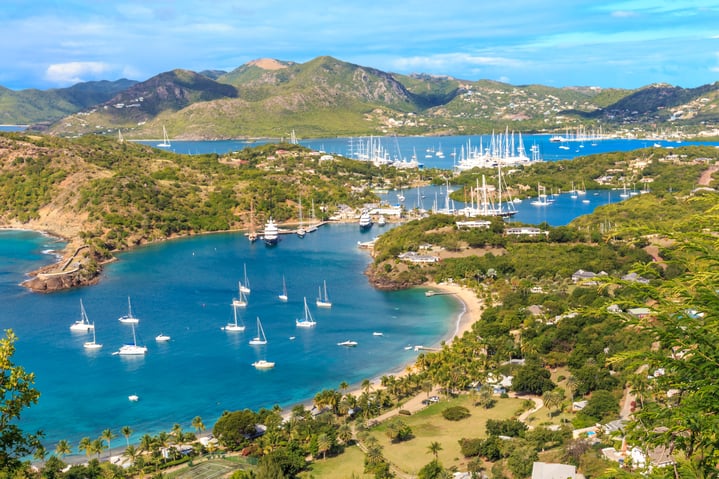 Located in the Caribbean, Antigua and Barbuda attracts tourists from all over the world in search of an unforgettable holiday: cruise, sailing, scuba diving, cricket and golf, romantic getaway, rest on a bright white sand beach and turquoise water, carnival show, etc.
Apart from the undeniable touristic attraction of this country, it is the acquisition of a villa in Antigua that encourage affluent families to become more and more interested in this Caribbean gem: indeed, buying a luxury property approved by Antigua and Barbuda Citizenship by Investment Program allows these families to apply for a passport enabling them to travel to more than 130 countries without a visa, while enjoying a peaceful place for their vacation or a potential rental income.
Here are 10 reasons why Antigua and Barbuda may be of interest to you:

1 - High-end affiliations

Located between the Atlantic and Caribbean ocean, Antigua and Barbuda is an Eastern Caribbean twin-island, member of the United Nations (UN), the British Commonwealth, Caricom and the Organisation of American States (OAS), among many other international organizations.
2 - A beach for everyday
Considered as one of the most beautiful places in the world, these lush tropical islands are home to 365 beaches of turquoise waters, making them an inviting paradise and one of the most sought after tourism destinations in the Caribbean.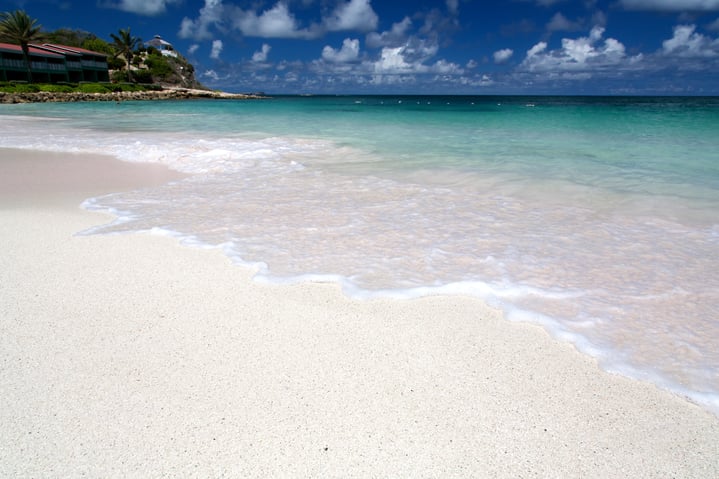 3 - Key industries
Tourism is the nation's leading industry, accounting for nearly 60% of GDP and 40% of investment, with key target markets being the US, Canada and Europe. The estimated number of tourists arrivals by air for 2019 is over 280,000 and 1,000,000 of cruise arrivals.
The country is also developing other tourism related sectors such as yachting and marine services, health and wellness, educational tourism, and MICE (meetings, incentives, conferences and exhibitions).
Potential growth sectors are: agriculture, agri-business fisheries, business process outsourcing, energy, financial services and manufacturing.
4 - Tourism Stats
Tourism represents the main industry in Antigua and Barbuda, which is very appealing to families looking to buy a vacation home for rental income.
The occupancy rate has consistently been increasing over the last ten years and is of about 70% all year long. Tourists come in majority from the United States, Canada and the United Kingdom and will spend an average of 7 days on the island. The large majority of visitors come to Antigua and Barbuda to vacation, but a percentage of visitors will also be there for business or academic reason.
Tourists may enjoy hiking, zip lining, snorkeling, among other multiple outdoors activities. They may then relax at one of the many local bars and fine dining restaurants.
5 - State-of-the-art airport
V. C. Bird International Airport in Antigua is a state-of-the-art airport that offers direct flights with Canada, the US, Europe and the UK, as well as connections to several regional airports.
6 - Facts and figures
Area: 443 km²

Capital: St-John's (population: 25,000)

Population: 92,400

Official language: English

Literacy: 99%

Currency: East Caribbean dollar (ECD2.7 = US$1.0)

Government: Federal monarchy, Parliamentary system
7 - High end education
Among its many colleges and universities, Antigua and Barbuda is home to two reputable medical schools:
The American University of Antigua (AUA) College of Medicine, recognized and accredited by several U.S. educational and governmental organization, and one of the best medical schools in the Caribbean:

auamed.org

The

University of Health Sciences Antigua (UHSA) is

listed in the International Medical Education Directory (IMED) along with other recognitions and licensures with the U.S. and U.K.
8 - Historical sites
Antigua and Barbuda historical life is worth discovering. Here are a few examples of sites to discover:
St-John's cathedral

The Museum of Antigua & Barbuda

Fort James

Nelson's Dockyard

Shirley Heights

Clarence House

Falmouth
To learn more: antiguahistory.net/Museum/Historical.htm
9 - An international community of Citizenship by Investment Program (CIP) applicants
The Antigua and Barbuda Citizenship by Investment Program has been increasingly attracting High-Net Worth Families from all around the world.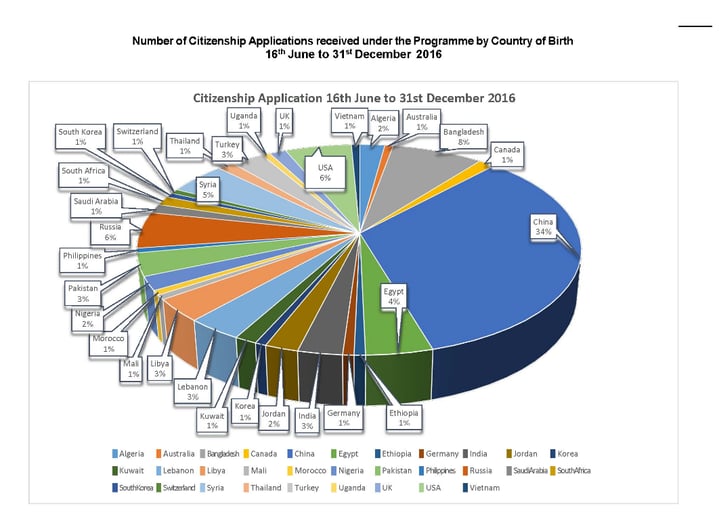 Learn more: http://cip.gov.ag/cip-6-month-report-16th-june-2016-31st-december-2016/
10 - CIP global reputation
An efficient due diligence process with different levels of verification allows the Citizenship by Investment Program to be trusted and respected worldwide. Antigua and Barbuda citizens can travel to 134 countries visa-free, including the UK, Schengen zone, Hong Kong and Singapore.