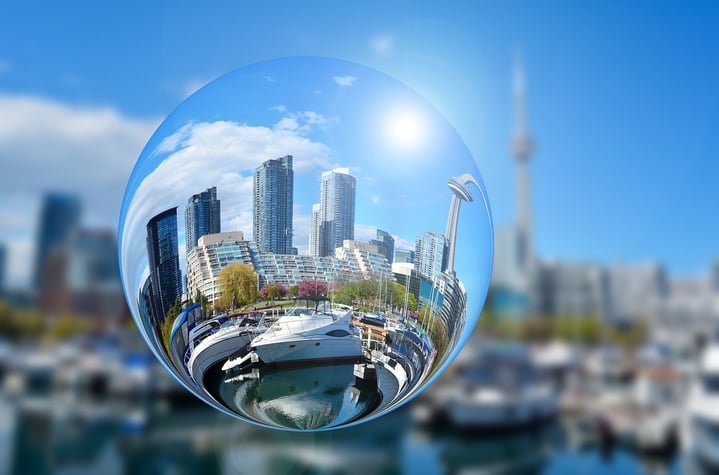 In recent years, many high-net worth individuals have taken a much more holistic approach to planning for the future than ever before. By planning for a diversification of both assets and citizenships at the same time, commonly through programs like "Citizenship by Investment" that are designed for this purpose, they generate the peace-of-mind that only comes with knowing that they, their families and ultimately their finances are protected against the unexpected.
In terms of diversifying your citizenships across the globe, there are a number of key benefits that are definitely worth exploring.
1- Protecting Your Family's Security
One of the biggest benefits that comes with geographical diversification of citizenships has to do with how you're protecting your family's security, particularly in terms of personal finance. If all of your assets are located in one specific part of the world, for example, you could lose everything if that area becomes suddenly vulnerable. Geographical diversification allows you to strike a balance - strong areas can compensate for weaker ones in terms of personal finance and even if one area is struck by a natural or man-made disaster, you still have options that you can easily explore that others wouldn't.
2- Gaining Access to a Better Education
Another one of the most important benefits of this type of geographical diversification of your citizenships comes by way of the superior education that you can provide for your family. While your kids may be going to the best schools in your area, they could benefit from an international experience during their studies in another country, leading them to learn a new language and develop a new network of friends and acquaintances.
According to the National Center for Education Statistics, the United States ranks only 14th worldwide in terms of "cognitive skills and educational attainment." Countries like South Korea (#1), Hong Kong (#4), Finland (#5) and Canada (#7) all rank much higher. Obtaining a second citizenship in any one of these or other countries lets your children experience these opportunities, too.
3- Unlocking an Improved Quality of Life
Finally, perhaps the number one benefit that comes with diversifying your citizenships across the globe has to do with the improved quality of life that you can effortlessly unlock for both yourself and your family. With geographical diversification, you're preserving the future in that no single country or government has total power over your assets, your finances and your life.
If you live in a country that experiences significant unrest (like the recent revolution in Egypt, to use just one of many examples), you always have options available to you regarding where you can go and what you can do. You are not limited in any way and you have a true freedom that so few others get to enjoy.
To that end, a diversification of your citizenships doesn't just allow you to preserve the future for yourself - it allows you to make sure that future generations of your family have access to everything you've already worked so hard to build for now and for all time.