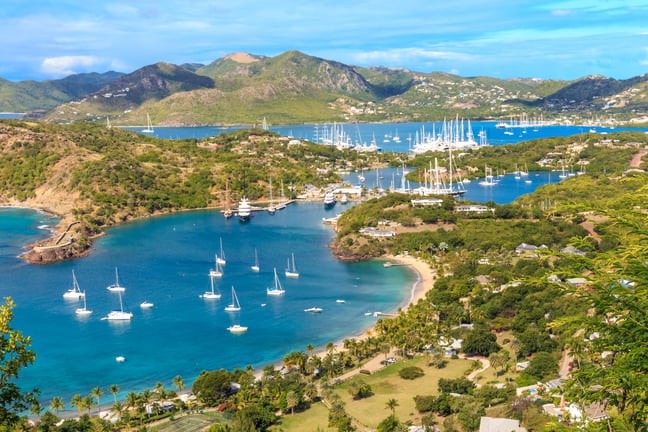 The beginning of the global economic downturn triggered by the pandemic last year has accelerated a growing feeling of uncertainty about the future. International investors and business people therefore have rushed to apply for Citizenship by Investment Programs. Allowing them to obtain a second passport / citizenship for their family, these programs also help them diversify their assets into another currency. This holistic strategy remains an excellent way to withstand global uncertainties and any other crisis that may arise in the future.
There are different investment programs around the world for obtaining a second citizenship and passport. The Antigua and Barbuda Citizenship by Investment Program particularly stands out for the following reasons:
1- Fast and simple process
Getting started with the formalities for applying for a Citizenship by Investment Program can be long and painful. However, over the years, the Antigua and Barbuda Program has improved rapidly and offers a fast and easy process.
Indeed, the Program requires limited documents to be submitted and the application is evaluated in only a few months.
Moreover, in 2020, the Antigua and Barbuda Citizenship by Investment Unit revised its file reviewing process with several improvements. For example, your consultant can now submit your file directly online and follow its progress directly online.


2- Strong passport

The Antigua and Barbuda passport allows its holders to travel visa-free to 165 countries, including the Schengen area, the United Kingdom, Hong Kong, India and Russia.

This country, member of the British Commonwealth, the ALBA, the United Nations and various other international organizations, continually strengthens its relations with other states, in order to facilitate trade and tourism.


3- Family oriented

Antigua and Barbuda has always been a family oriented country, accentuating this side of its culture last year. Indeed, since November 2020, the country has accepted extended family-members to be part of the main applicant's citizenship and passport file.

This new regulation allows you to include in your application dependent extended family members, whether they are your brothers and sisters, in-laws and even future spouses of your dependent children.

In addition, the age of your eligible dependent children and parents has been changed: you can now include your children up to age 30 and your parents, in-laws or grandparents as of age 55.

4- Quality investment
By choosing the real estate option for the Antigua and Barbuda Citizenship by Investment Program, you have the opportunity to acquire a high quality property, therefore adding a tangible value to your decision to obtain a passport.

Interestingly, the country was among the first Caribbean destinations to reopen for tourists in June 2020. Additionally, the Antigua and Barbuda Tourism Authority's creative marketing campaigns during the Covid-19 pandemic have been recognized and awarded with the prestigious ''Travel Weekly Magellan Awards''. Since August 2020, the country has seen a significant increase in visitors and property owners are delighted.

Finally, there is the option of a donation to the Antigua and Barbuda National Development Fund, which also allows you to apply for the Citizenship by Investment Program.