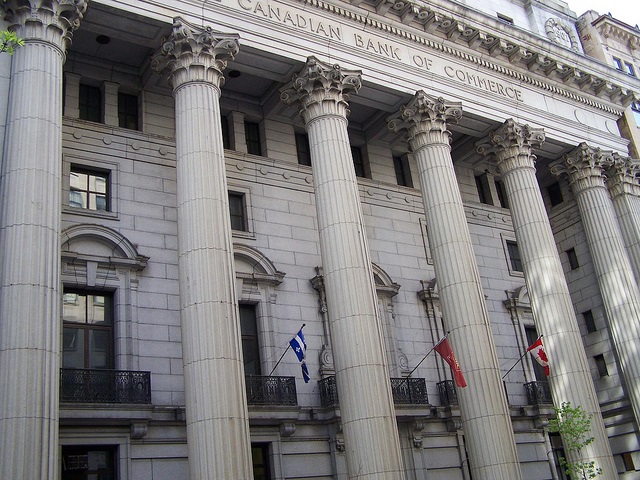 Today I would like to tell you about our competitive and highly acclaimed Canadian banking system. Canadian banks have distinguished themselves by their international financial stability, prudence, and regulatory practices, particularly since the financial crisis of 2008. Their fiscal strength plays a fundamental role in the Canadian economy.
A Few Facts
Did you know that the first Canadian bank opened in a rented house in Montreal in 1817? Today, almost 200 years later, Canada is home to more than 80 banks, including 24 foreign bank subsidiaries. Furthermore, Canadian banks can be found all over the world.
They employ almost 300,000 people within the country (employment rates increased by 14% in the past 10 years) and more than 100,000 people in other countries. Also, women hold 33% of senior management positions in Canada's six largest banks.
Interestingly, "Canada has more large banks actively competing against each other for customers than practically any country in Europe, including the U.K. which has almost double the population of Canada," according to the Canadian Bankers Association. Canadian consumers and small businesses are the ones who benefit from the intense competition arising from this diversity of financial products and banking institutions – making services more affordable and accessible.
Reliability, Strength, and Security
For six consecutive years, the World Economic Forum has ranked Canada's banking system #1 in the world in recognition of their strong capital, sound management and strict regulatory oversight. Canadian banks continue to be a model of reliability in the international financial community.
Since the beginning of the global financial crisis of 2008, not a single Canadian bank has risked bankruptcy or needed financial assistance from the state, unlike many banks in other countries. This is due, in large part, to strict regulations and the banks' capitalization – which is among the best in the world!
For more information:
Canadian Bankers Association
http://www.cba.ca/