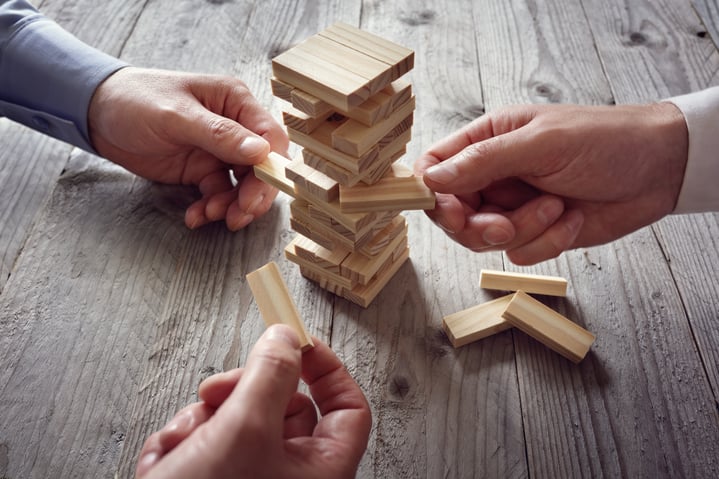 Given all the economic and political instability around the world, diversifying between investments is no longer enough.
It is also necessary to protect yourself and your family by diversifying internationally, as well. While many of us may feel that our country's economy is stable, our interdependent world means that fortunes can change very quickly.
What is economic instability?
This phrase refers to a country experiencing factors that make it hard for businesses and individuals to thrive. Instability results in a higher cost of living and damage to individuals' financial, physical and emotional well-being. It is characterized by factors that include low consumer confidence, high unemployment rates and inflation.
International firm FM Global produces an annual index of countries' resilience. Although the purpose of the list is to help companies assess their supply chains, it can also be an indicator of a country's economic health as a whole. Global uncertainties mean that countries with low economic resilience will not get the foreign investment that can help them stay vibrant and stable.
Signs That Your Country's Economy Is Unstable
Data about a country's per capita income, inflation and annual growth do not paint a full picture. Information about the country's political landscape and its ties to other economies are also needed to help us see when a country is stable and when it is headed for economic turmoil. A few of the signs that a country's economy is in for a rough ride:
Your country is dependent on another where there is political trouble
Large portions of the world are dependent on fossil fuels from politically unstable areas that include Iran, Russia, Nigeria and Venezuela. If those countries run into problems that interfere with production or exports, it could quickly result in shocks in places all over the world.
The country is subject to political risk
Ukraine quickly fell down the resilience index in 2015 when conflicts with Russia led to a high level of instability. Battles over territory, struggles over energy and other issues led to a great level of risk. After significant instability, the country just began to see a recovery in the last quarter of 2016, with a two percent growth in the economy.
Imminent political change
The death of King Bhumibol Adulayadej, who was the world's longest reigning monarch, raised questions about the future political and economic stability of Thailand. There is considerable doubt over how much loyalty his successor will command. In a land that has been repeatedly rocked by military coups, the chances of future political instability are high.
How to Cope with Economic Uncertainty
In our highly connected world, economic turmoil in one country can quickly boil over into others. To assure that your portfolio remains secure, it is important to diversify internationally just as you diversify between industries and instruments.
In addition, families should have the ability to move from an area that is subject to turmoil when it appears that things will become rough. By keeping paths open through dual citizenship and other options, you can ensure that your family stays safe. And by allocating some of your portfolio toward diversifying yourself worldwide while also keeping travel options open, you can weather instability and preserve your safety and your wealth. This is a holistic approach to preserving your family's future.