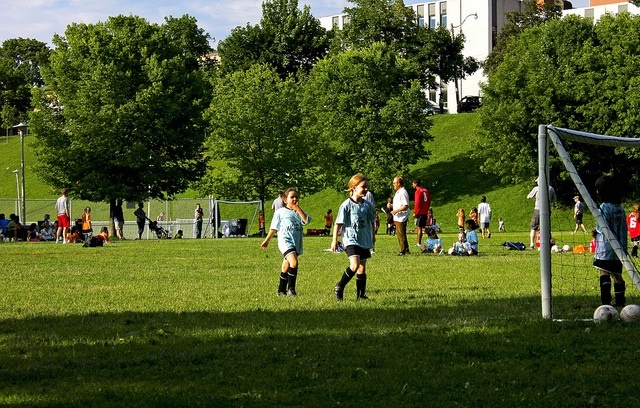 It is already time to think about registering our children in summer vacation camps or as they are more commonly called in Canada "summer camps".
I thought I would share this info with you because summer camps are appreciated by Canadians – young attendees and their parents. Parents are able to continue with their professional lives while being afforded some rest, all the while being confident that their children are in caring professional hands. Teenagers as well as to toddlers are provided the opportunities to develop and improve social skills, take on new challenges, learn a new language, continue and maintain academic skills or simply enrich their lives through positive experience.
Research has characterized the many benefits associated with exposure to these types of experiences: http://camps.qc.ca/en/parents-et-enfants/parents/
Registration
Registration dates can vary, but the majority of camp registrations begin in February and March with activities starting towards the end of June once school has ended. It is possible to register for the entire summer or for specific weeks during the summer.
Development
Canada is the destination of choice for this type of summer activity. During your visit, your family will benefit from a unique North American experience.
Quebec offers a wide variety of camps, in English, in French or in both languages, from nature camps with many outdoor activities, to those specialized in academic or artistic development. One can find camps specializing in equestrian sports, water sports, dance, art, music, language, science, gymnastics, etc. In addition, there are several schools and universities that also offer summer camps for all ages; for example, the world-renowed McGill University: https://www.mcgill.ca/summer-camps/home-page
Age Groups & Enrollment Considerations
No matter what age, there is something for everyone. In order to avoid disappointment, reservations need to be made early since enrollment is typically limited, particularly for specialty camps. Larger enrollments exist to accommodate hundreds of children of all ages, while others are much smaller and cater to specific age groups or specialties. Classes can even include lodging for longer stays. In some camps, families are offered the opportunity to register for activities with their children as part of a shared vacation experience.
Steps
Complete registration forms
Make us a part of your summer plans, and contact us for any additional information or help!
Do not hesitate to visit the following sites:
http://camps.qc.ca/en/parents-et-enfants/accueil
http://www.montrealfamilies.ca/Montreal-Families/Directories/Camps/
http://www.camps.ca/day_camps.php