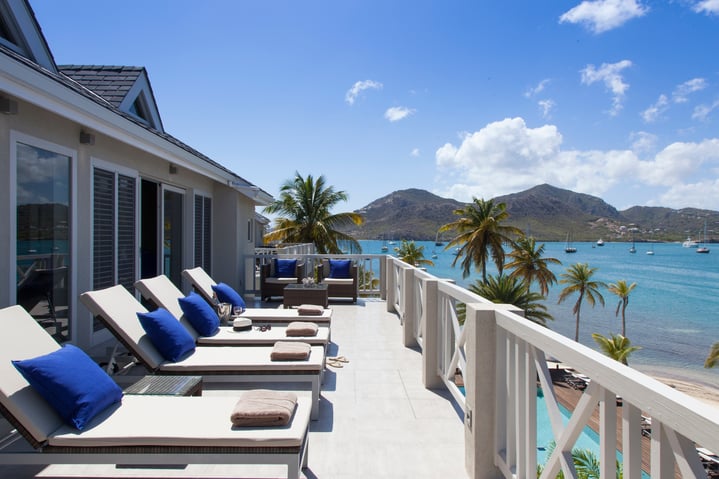 In today's uncertain economic times, taking proactive steps to preserve not only your own future but that of your children is always a top priority. One of the single best way to do this comes by way of a more holistic approach: acquiring a real estate property in the Caribbean. Buying a property in the Caribbean in particular brings with it a host of different advantages that you won't find anywhere else.
The Citizenship by Investment Program
Perhaps the biggest advantage in buying a property in the Caribbean has to do with the ways in which it not only helps to preserve your financial future, but your geographical future at the same time. Case in point: the Citizenship by Investment Program allows applicants who have made a designated, officially approved real estate investment with a minimum value of $400,000 USD to apply for citizenship in Antigua and Barbuda.
The Market is Booming
Unlike the real estate market in the United States, which is still trying to fully bounce back from the trying economic times of the last few years, the real estate market in the Caribbean is on the rise in a way that is hard to ignore. According to the World Travel and Tourism Council, for example, the Caribbean market is predicted to remain one of the fastest growing markets in the world between 2011 and 2021.
Tax Benefits
As far as the power of your dollar is concerned, perhaps the most important advantages of buying a real estate property in the Caribbean comes by way of the tax free benefits that you're entitled to. The majority of the islands in the Caribbean are completely tax free as of 2016, including popular destinations like Barbados, St. Kitts and more. This has gone a long way towards making the Caribbean one of the most popular destinations on the planet.
Renting Has Never Been Easier
The Caribbean is a massively popular tourist destination for everything from spring break to holiday vacations and more. According to Luxurious Magazine, the Caribbean was also the number one honeymoon destination in the world as of 2015. Because of this, you can not only benefit from the soaring property values, but can also create a stable, dependable second income stream by renting your property to tourists and other visitors on a regular basis.
In addition to making it easier than ever to execute a geographic diversification of citizenship, these are just a few of the many ways that owning a property in the Caribbean helps to preserve your future and to create a solid foundation for each successive generation of your family to prosper from.