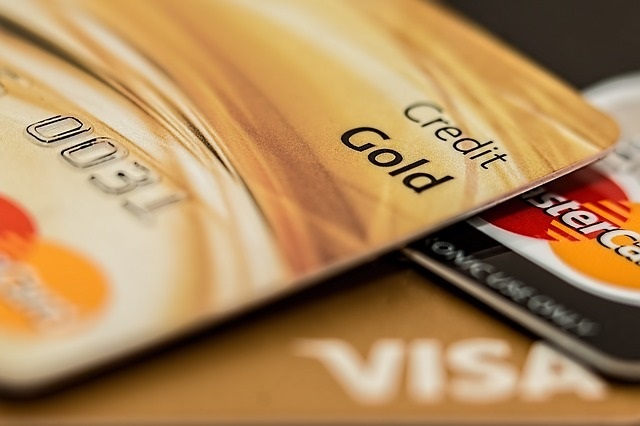 Credit cards can be great tools to improve your family's security when they are used carefully. Having a few strategically chosen credit cards can allow you to earn a little bit back on what you spend and provide benefits like travel bonuses and insurance.
A few of the best canadian ones to have in your wallet:
Scotiabank American Express Gold
If your family's future involves any amount of traveling, this card is a great fit. It gives you four points for every dollar spent on gas, groceries, entertainment and restaurants. All other transactions get you one point per dollar. Your pots can be redeemed as a statement credit against any travel purchases. There's a minimum redemption of 5,000 points, which equals $50.
There is no annual fee for the first year. Starting on year two, however, this is a fee of $99 per year. Be sure to review your points per year to ensure that you are getting enough back to justify the fee. CLICK HERE TO LEARN MORE
Bank of Montreal World Elite MasterCard
The BMO World Elite MasterCard offers 2% cash back in travel rewards. As a bonus, you get 30,000 welcome points (equal to $300 in travel credit) once you've spent $5,000 on the card. The card has a $150 annual fee. They have periodically posted offers that waive the fee for the first year, so it's worth watching for an advertised deal. CLICK HERE TO LEARN MORE
MBNA Smart Cash MasterCard
This is a great card for people who do not spend as much. The card has no annual fee and pays 1% cash back on every purchase. You get 5,000 bonus points after your first purchase on their MBNA Rewards Card. MBNA is currently offering 0% interest for the first year on balance transfers on the Platinum Plus Card. If you are carrying a balance anywhere, this can help you save some cash and put that money toward improving your family's security instead. CLICK HERE TO LEARN MORE
PC Financial World Elite MasterCard
This card has points that are easy to acquire and to redeem. You get 30 points for every dollar spent at Shoppers Drug Mart, PC stores, PC Travel and PC Mobile. All other purchases pay 10 points per dollar. You can also get bonuses when buying gas at Esso stations. There's no annual fee and you can redeem points whenever you've accumulated $20 worth. CLICK HERE TO LEARN MORE
Scotiabank Momentum Visa Infinite Card
This card provides 4% cash back on groceries and gas and 2% cash back on drugstores and bills, making it easy to earn enough points to justify the $99 per year fee. The fee is waived the first year, as well, to give you time to decide whether it's a good fit for you. CLICK HERE TO LEARN MORE

No matter which cards you choose to carry, make sure you pay your bill in full each month to avoid seeing those bonuses outstripped by interest charges. By keeping a couple of cards on hand and using them wisely, you can add a little money to your budget and help build your family's future.