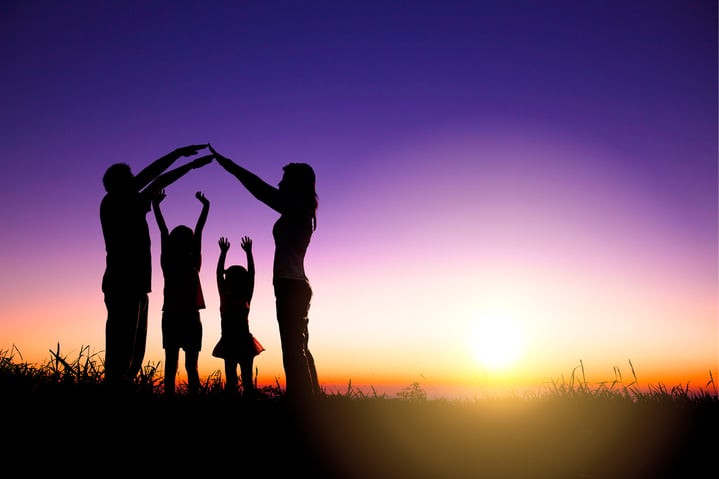 There are many reasons that would make families want to know which are the best countries to live in. Some parents may be looking for peace of mind, while others seek the best education for children. Ultimately, the search for a better quality of life that offers the certainty of preserving children's future are the biggest factors that lead families to the decision to become residents of another country.
Rating Systems that Determine Global Quality of Life Rankings
Several indices in the world measure varying the quality of life indicators. The Human Development Index uses the GDP to assess a country's standard of living, but it goes beyond that. The HDI looks at three complex factors: whether people are living a long and healthy life, how knowledgeable they are, and how good their standard of living is. The health and longevity component is determined by analysing a child's life expectancy from birth. The knowledge component is based on the averaging the number of years of schooling that children get from the time they start school until they graduate or leave school and assessing the actual amount of education that adults from age 25 and up actually got.
US News Best Countries Ratings is based on the results from surveys of 16,000 adults from all over the world who responded to the questionnaires that were created for US News by BAV Consulting. They looked at a variety of broad areas and used a logarithm to come up with the standard scoring criteria on which to base their ratings.
The Social Progress Index looks at three broad categories: Basic Human Needs, Foundations of Wellbeing, and Opportunity. The Social Progress Index is similar to the Mercer Quality of Life Rankings, which are based on Mercer's Quality of Living Survey that analyses 39 quality of living factors that are grouped into ten categories. Mercer ranks cities and countries. Mercer's ten groups correspond with many of the areas that most conditions of life surveys and ranking systems use.

Factors that were analysed to determine the best countries to live in include:
#1. Political and Social Considerations refers to the political stability, crime rate, and effectiveness and presence of law enforcement in countries.
#2. Economic Concerns that expats have regarding currency exchange regulations and banking options for foreigners.
#3. Socio-Cultural Issues as they relate to the availability of media (including the Internet and mobile phone access), censorship, and limitations on personal freedoms.
#4. Medical and Health Concerns as they pertain to the availability of medical care and supplies, air pollution issues, sanitation (waste and sewage disposal), and the prevalence of infectious diseases.
#5. School and Education considerations that are most relevant to expats are the availability of international education and the level of the country's academic standards.
#6. Public Services (such as water and electricity), Public Transportation and Traffic Issues as these matters relate to whether there are frequent power outages or water shortages, whether the country has an excellent public transportation network, and whether traffic will affect commute times.
#7. Recreational Activities (including the existence of sports and leisure activities, and restaurants, theatre, cinema, museums, parks and any other available and affordable activities or venues that offer family-friendly recreation).
#8. Consumer Goods (including the availability and affordability of cars, everyday items that people use or consume every day, and most of all, food).
#9. Housing as it relates to the availability and affordability of rental homes or apartments, whether rental units come with household appliances or furniture, and how quickly expats can buy these things if they need to do so. Another housing concern among expats is whether they'll have access to maintenance services.
#10. Everything related to the country's natural environment, including climate, what kind and how often there may be natural disasters such as earthquakes, hurricanes, tsunamis, avalanches, mudslides, monsoons, or floods.
The Latest Findings on the Best Countries to Live In
The results from all of the rating scales were not unanimous, but some findings are worth noting. On both the U.S. News and Mercer Best Countries Rankings, Canada came in as the second best country to live in.
Two Canadian cities were ranked in the top ten on Mercer's 2016 Quality of Life City Rankings. Vancouver was the 5th best city in the world to live in according to the 2016 findings. Toronto was tied for 15th place with Melbourne Australia, and Ottawa came in just behind the previous two.
There's no denying that for people who are looking for peace of mind, a better quality of life, and the chance to give their children a more global perspective on the world, that living, studying and working abroad as an expat will allow them the best shot at preserving their children's future.