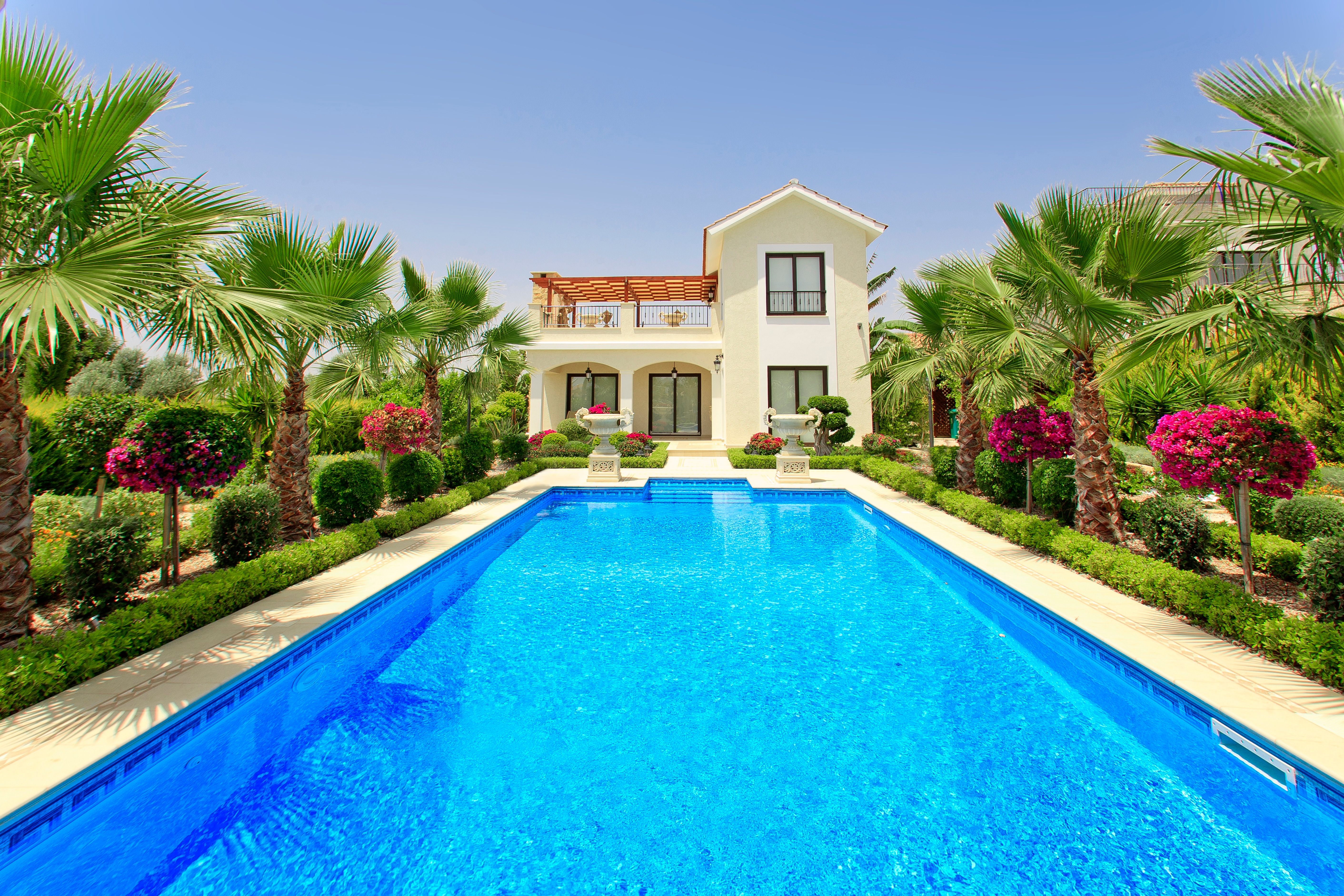 Royal Residence by Aristo Developpers
Who hasn't dreamt of visiting the magnificent island of Cyprus, a dreamy destination that's a bridge between the East and the West?
There are only good reasons to visit Cyprus, whether it's for vacation, for business, or to study internationally.
If you are a high net worth investor, take a minute to stop and discover the top 10 reasons that bring international investors to invest in real estate in Cyprus to preserve their wealth and family's future.
1 - A growing real estate market
The real estate market is currently growing fast, with an increase of 55% in property sales in the first two months of 2018; across the entire Cyprus island.
This alone is an incredible reason to explore the Cyprus Real Estate market a little more. (Find out more)
2 - A favourable fiscal environment
With a tax of 12.5% on private businesses, one of the lowest in Europe, the fiscal environment in Cyprus regularly attracts many investors and international business people.
On top of that, the island does not have any succession taxes on inheritance and donations.
3 - Return on Investment in Euros
When you invest in Real Estate in Cyprus, you are investing in a country where tourism is incredibly strong.
By owning one or more residential properties, you will benefit from receiving your rental revenues in Euros.
In 2017 alone, Cyprus welcomed over 3.65 million tourists, an increase of 14.6% from 2016.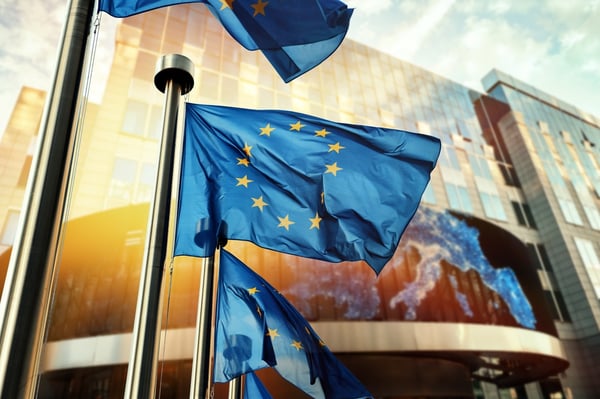 4 - Strategic Business Center
Cyrpus is geographically located in a perfectly strategic position right between the East and the West, meaning it's right in the middle. The country has important commercial links with Eastern and Central Europe, the Middle-East, and Africa.
Thanks to its location, acquiring property in Cyprus gives you the opportunity to keep up your international business from your residence on this paradise island.
5 - World-Class Infrastructure
Over the years, Cyprus has developed a network of modern and efficient infrastructure, which has permitted the country to pursue incredible economic growth:
2 international airports; these serve around 10 million visitors per year with over 75 airlines that operate in over 110 destinations 40 countries

(Find out more)

4 large marine ports; adapted to accommodate and serve every type of marine vessel

A road network that connects all large cities in Cyprus, with a quality of roads that compares to those in the European Union.
6 - Citizenship by Real Estate Program for the entire family
By acquiring real estate properties in Cyprus, you can submit an application to obtain citizenship for your entire family, and therefore obtain the Cyprus European passport.
Cyprus' Citizenship by Real Estate Investment program is one of the most attractive in Europe; it is fast, simple, and will allow you to freely move with your family in all of the countries that are members of the European Union, as well as live, work, or study in them! (Find out more)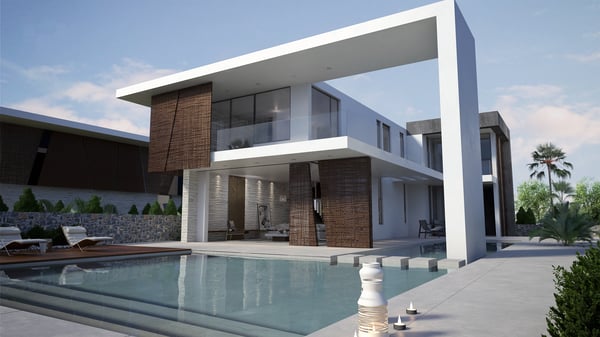 Icon Villa - Karma Developpers
7 - Solid family values
If your family chooses to acquire a vacation home on the island, know that Cyprus has always valued family.
You will even notice it in the admission criteria for children for the Citizenship by Investment Program. Cyprus allows applicants to include children up to 28 years on their application, which is incredibly high compared to other citizenship programs in the world.
Once obtained, the Cyprus Citizenship also transfers to future generations.
8 - Education of an international caliber
With more than 7% of their GDP spent on education, Cyprus invests the third highest amount of money in education of European countries, behind only Denmark and Sweden.
The majority of schools and colleges are based on the American education system, which is part of what makes education in Cyprus so attractive to international students.
There are around 25,000 university students in Cyprus, one third of which are international students.
So, don't forget to purchase an apartment in one of the big cities in Cyprus, not far from one of their prestigious universities. (Find out more)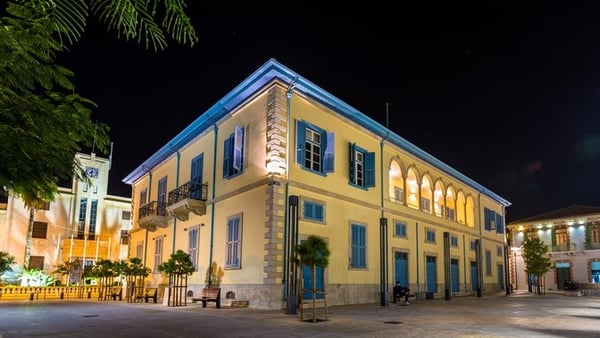 Cyprus University of Technology in Limassol
9 - Medical Tourism
With highly qualified doctors and health professionals, the majority of which having been educated in Europe or the United States, Cyprus is home to strong growth in the medical tourism industry, which reinforces its touristic attractiveness.
Your real estate investment's value can only benefit from this! (Find out more)
10 - Quality of life and attractive work environments
The hospitality of the Cyprus people is legendary, and the culture, rich history, and landscapes are magnificent.
When you combine these aspects with a prosperous business environment, high quality health care, a solid education system, modern infrastructure and a booming tourism sector, Cyprus offers one of the most attractive qualities of life and work environments.
By taking these factors into account, it is not surprising to hear about the strong growth of the real estate market in Cyprus!
As a high net worth investor established in another country, there are plenty of excellent reasons why you should be interested in real estate in Cyprus!
Not only will you be able to geographically diversify your assets, but you will also be able to obtain a second citizenship that will preserve your wealth and family's future.