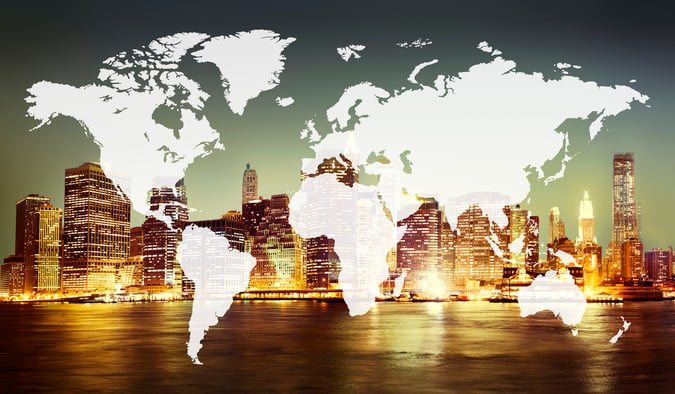 Historically, global uncertainties have always been a major contributor to rapid loss of wealth, prompting investors to consider different ways to preserve their assets. With the current health crisis, protecting your assets has never been more important than it is today. A holistic approach to diversifying your assets and citizenships is one of the most reliable ways to secure your financial wealth and protect your family's future.
For example, by opting for a second passport obtained through a citizenship by investment program, you are giving your family a way out with more freedom of movement and peace of mind for their future.
1- Safe balance for your family
If most of your assets are currently located in a specific region of the world, you could lose everything if that area suddenly becomes vulnerable. The geographic diversification achieved through a citizenship by investment program allows you to strike a balance through investing in a more stable part of the world.
This balance will provide additional security for your family, knowing that part of your financial wealth is invested in a more reliable location and is easily accessible.


2- Ease of business
Depending on your choice for a citizenship by investment program, you and your family will have the opportunity to travel freely, visa-free, to multiple countries. This advantage will be of use to you in an emergency situation or to facilitate your international business. Indeed, a second passport will give you access to various markets and business opportunities around the world.
In addition, the investment you would have made with such a program will allow you to diversify your holdings in another monetary currency, which strengthens your business possibilities.

3- Quality of Life
Finally, the number one benefit of diversifying your citizenship around the world may have to do with improving the quality of life you can offer to your family. With such geographic diversification, you preserve your family's future as no single country or government will have full control over your assets, finances, and life.
With a second citizenship, if you live in a country experiencing significant geopolitical turmoil, you will still have options available regarding your travels or your financial wealth. You will not be limited in any way and you will have real freedom that few others can enjoy.
To this end, diversifying your citizenships does not only allow you to preserve your future - it allows you to ensure that your future generations have access to the fruits of your hard work.