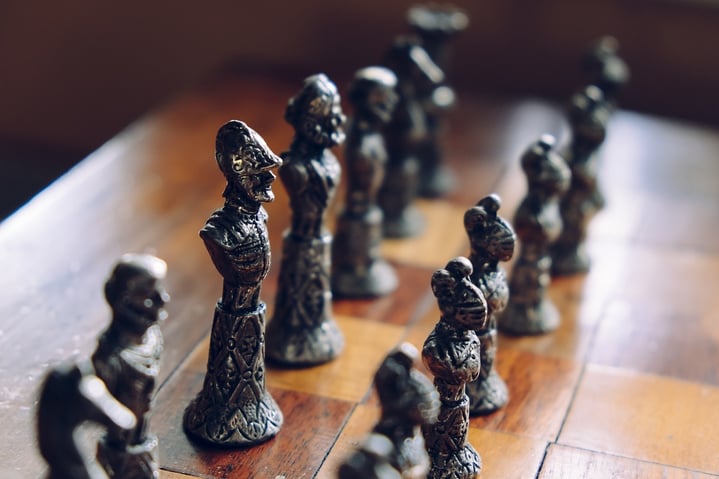 Geographical diversification is about a lot more than just securing your assets, though make no mistake - this is and will always be important. It's also about protecting your family's security and allowing you to do what you can to preserve their future. Even going beyond personal finance, geographical diversification allows you to gain access to a better education for your children, helps you enjoy the benefits of an improved quality of life and offers a truly holistic approach to investments, often for the first time.
Along those lines, when embracing the benefits of geographical diversification, it is of paramount importance to make sure you've chosen the right investment strategy to meet your goals. There are five core investment strategies that are a part of geographical diversification that you'll definitely want to know more about.

1- Acquiring Real Estate Around the World
Real estate investments have long been one of the most effective ways to not only preserve your wealth, but to also allow it to grow naturally over time. Acquiring real estate around the world takes things to the next level by spreading out your investments around the globe, essentially accomplish a few core things at the same time.
For starters, it opens doors by way of new opportunities for high net worth individuals to take advantage of emerging markets, offering returns that they just may not have access to in their home country. It also avoids the trap of relying too heavily on the markets in any one country. Even if the real estate market crashes (with the recent trouble in the United States housing market and larger economy as just one example), your bases are covered because you still have many assets elsewhere.
2- Land Investments
Another example of a common investment strategy for geographic diversification involves land investments. Similar in concept to the real estate investments mentioned above, land investments allow high net worth individuals like yourself to partner with a provider that gives them access to exclusive land investments around the world.
This often brings with it many of the same benefits that real estate investments do, but it allows you as an accredited investor to access additional portfolio diversification as well as investing in a strong and tangible value for a long-term preservation of capital.
3- Investing in Alternative Financial Products
Another one of the most common investment strategies associated with geographic diversification involves investing in alternative financial products. Traditional investment products would be ones like stocks, bonds and even cash. Real estate investments would be just one example of an alternative product, but there are many more. They can include but are not limited to things like private equity, commodities and derivatives contracts, managed futures and more.
4- Citizenship by Investment Programs
Again, geographic diversification is about more than just preserving the future of your assets – it's about caring for the future of your family. These days, many high net worth individuals are turning to multiple citizenships via citizenship by investment programs to accomplish exactly that. These programs allow you to strategically invest in areas that also offer citizenship to people who can either guarantee that they will generate a certain number of jobs, pledge to invest a certain amount of money or accomplish both at the same time.
The major benefit of this is knowing that your entire family will always have a place to call home, regardless of what happens in the future regarding politics and policies around the world. It's about keeping your options open and never falling into the trap of putting too many eggs in one basket. The Quebec Immigrant Investor Program in Canada and the Antigua and Barbuda Citizenship by Investment Program are just two examples of this.
5- Private Business Partnerships
In terms of geographic diversification, many high net worth individuals also use the strategy of private business partnerships to help both protect and enhance their financial assets. Companies like TIMC work closely with investors to assess the specific needs of each client, go over factors like risk tolerance and business considerations and more, to help come up with a solution that both addresses their needs and meets their expectations for the future.
For those looking for a more holistic approach to preserving the future, there are few better options available than geographic diversification. In addition to help steady your personal finances amid the rough waves of today's global uncertainty, it also brings with it the most important benefit of all - guaranteeing that tomorrow's generations of your family can still enjoy everything you've worked so hard to build today.